What is the mathematics education program?
The mathematics education program is designed to help teachers explore, enact, and insist upon equitable teaching practices to support robust mathematics learning communities.
Learning communities are defined as collaborative groups that are pursuing common goals for mathematics learning experiences. Learning communities that are safe, humanizing, collaborative, and culturally-aware empower participants to direct their engagement in scientific inquiry and the examination of diverse ideas and perspectives.
Teachers enter the field ready to improve the quality of mathematics teaching and learning for each and every student in their classrooms, schools, and districts and to become societal change agents in the field.
—————————————————————————————————————————————————–
Why learn to teach mathematics at UMBC?
Strong content knowledge. UMBC is known for its strong STEM programs. Our math teacher candidates have degrees in mathematics with connections to knowledge needed for teaching.
Strong research foundations. Our math teacher candidates learn how to apply research and theory into their teaching practice. Candidates conduct their own research during the student teaching experience. Our program has been approved by the National Council of Teachers of Mathematics (NCTM) and is fully accredited through the Council for the Accreditation of Educator Preparation (CAEP).
Early field experiences. Our math teacher candidates begin field work in schools from their very first education class.
Community partnerships. UMBC has partnerships with schools in Baltimore City, Baltimore County, Anne Arundel County, and Howard County. Most field experiences take place in our partner schools. We work closely with classroom mentor teachers and supervisors to ensure continuity between the university classroom and field experiences.
Personal attention. We work hard to make sure you know all your options and have the information you need to make the best decisions. We provide 1:1 support from program start to finish. We stay with our teachers through their early career to help ensure success.
Multiple pathways. We offer certification pathways as part of a Bachelor, Accelerated Bachelor/Master, Master, and 12-month Master programs. We offer an advanced program for teachers already certified in mathematics.

Financial aid.

UMBC offers the Sherman Teacher Scholars Program for candidates interested in teaching STEM fields in urban schools and high needs areas. UMBC also offers the federal TEACH grant program. The Maryland Higher Education Commission has a Teaching Fellows Scholarship. UMBC Department of Education offers two types of scholarships to students enrolled within the Department of Education program.
—————————————————————————————————————————————————–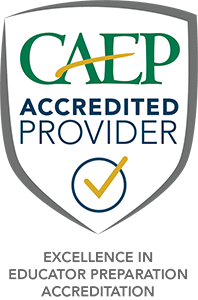 UMBC's Education Department is fully accredited by the Council for the Accreditation of Educator Preparation (CAEP) and the Maryland State Department of Education (MSDE).
Last updated 2022 April 11